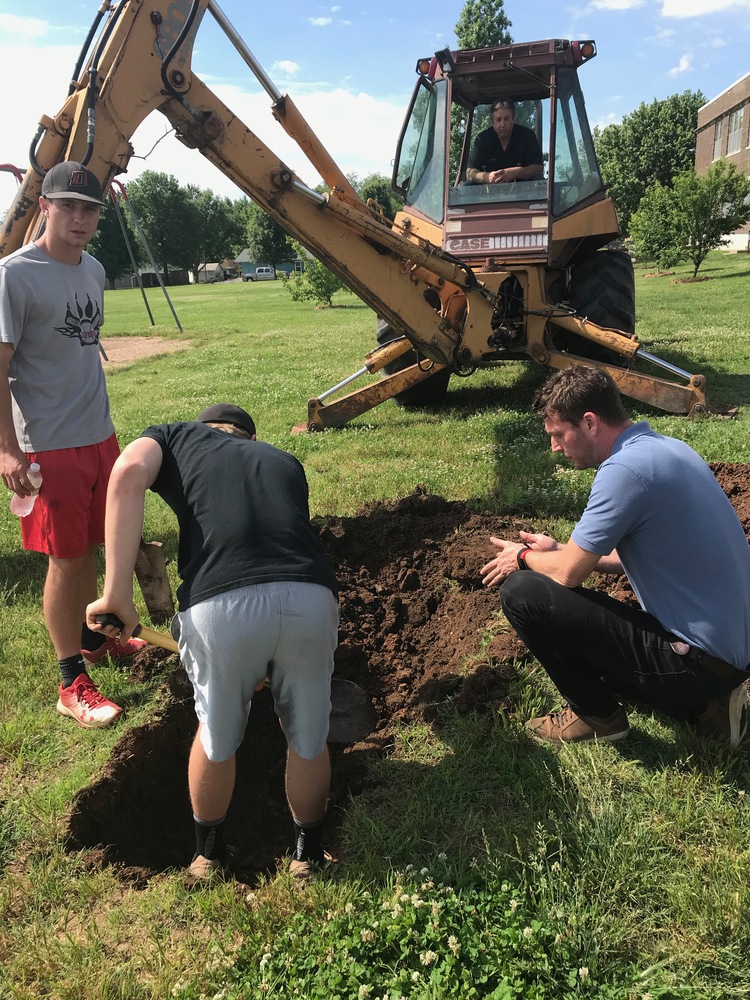 Bond Project Update June 6, 2019
Cathi Wilson
Friday, June 07, 2019
Bond Project Update: Several have asked about the status of the bond issue projects. Since the passage in November, bonds had to be sold to finalize the financing, surveying, soil sampling, and evaluating findings have been underway. We are currently finalizing the design phase( Types of roofing structures, layouts of space to comply with codes, following up and reinspecting structures, costs, etc.). We have also been working with our architects to break down the whole project into smaller projects for anticipated cost savings. By bidding some projects outside the peak season, we hope to secure optimal pricing.
When will everyone see construction start? Work on the outside structure of the elementary will begin in the next several weeks. Ground breaking on the new elementary addition is expected by early fall with high school projects to follow.
Pictured below are Chris Hanney (Hanney and Associates Architecture), Wade Metz, Grant, and Cal working this week, investigating areas where the new elementary structure will be constructed. Thank you to Patrick with the City of Oxford for helping and getting all the lines marked!
We will post updates periodically as the projects progress. Thank you for supporting improvements to USD 358.