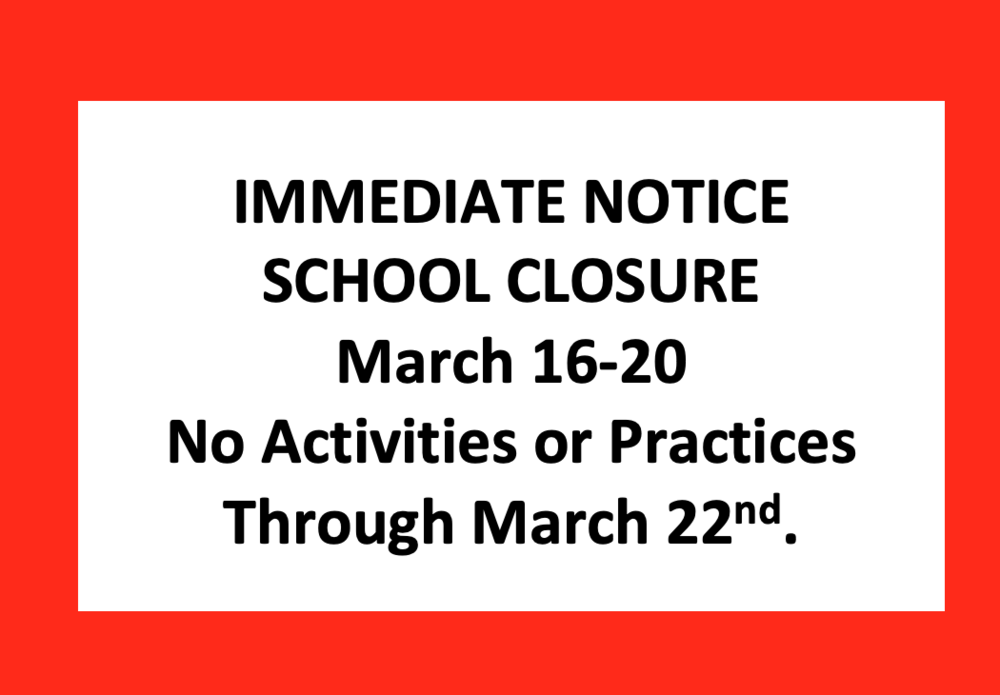 School Closure March 16-20.
Cathi Wilson
Sunday, March 15, 2020
Kansas State Department of Education
As of Sunday, March 15, Kansas Education Commissioner Dr. Randy Watson strongly recommends that those schools currently coming off of spring break, suspend operations for the week March 16-20. All schools scheduled for spring break the week of March 16-20 will continue as planned. For schools who have spring break later in time, Commissioner Watson is strongly recommending they also close schools for the period of March 16-20.
Closing all schools during this same period of time provides Kansas officials the time needed to finalize a comprehensive plan for how to address COVID-19.
It is critical that we all follow a coordinated response to this situation.
KSHSAA has also suspended all activities and practices through March 22nd.