USD 358 offices will reopen on Tuesday, July 5th. The KSHSAA Summer Moratorium also goes into effect July 4th-July 10th- meaning no athletic workouts or activities for the week. Enjoy the time of,f and be safe this holiday weekend! Have a fantastic 4th of July.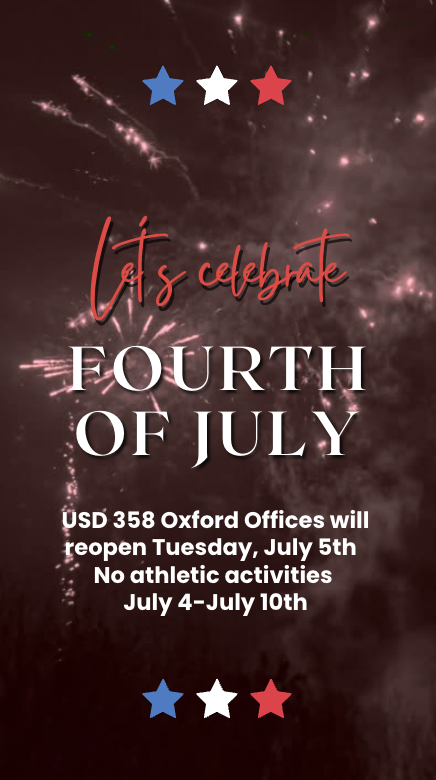 Farmers, Michael and Jan Slack nominated OHS teacher Shawn Burkes for a $5,000 America's Farmers Grow Communities program, sponsored by a Bayer Fund. He was awarded the funds to go toward the OHS Science department. Thank you for supporting Oxford Schools and Mr. Burkes.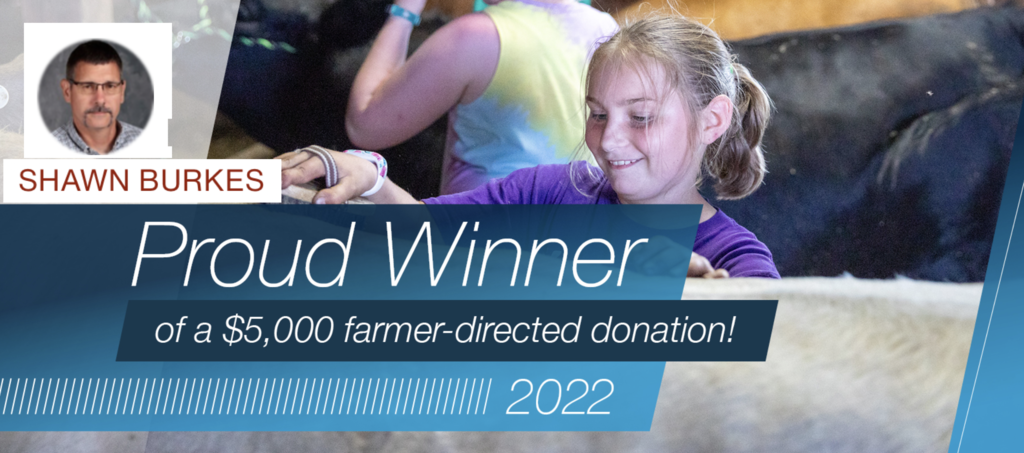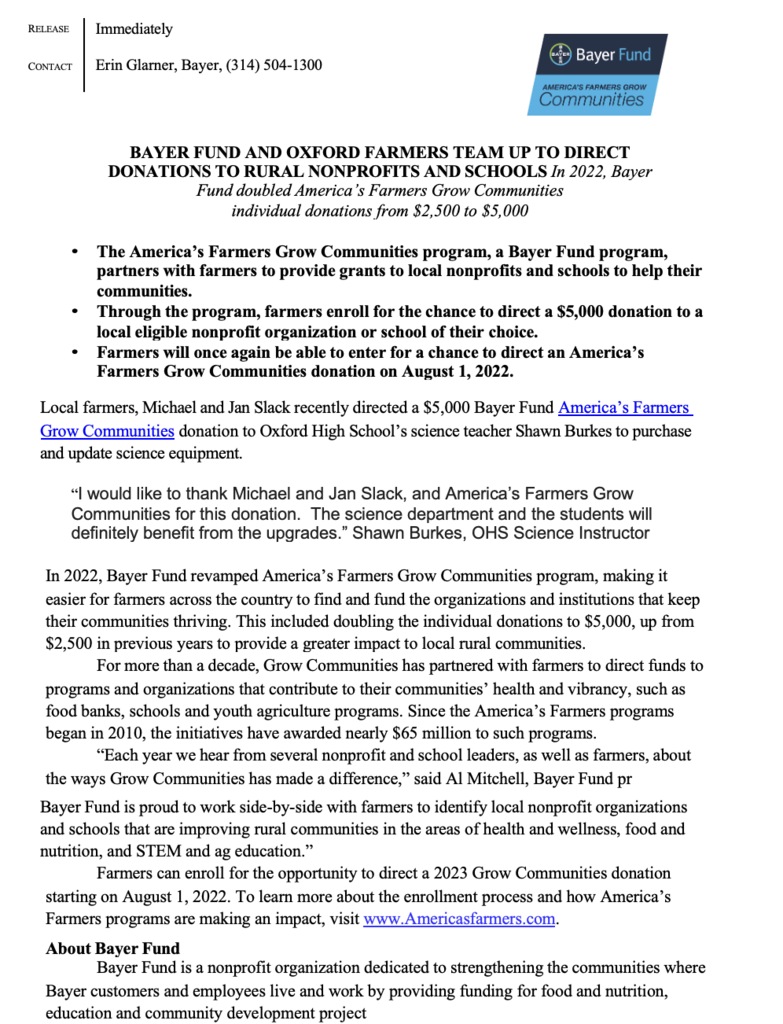 Oxford Schools wrapped up the first three week summer session with a trip to Botanica! Thanks to the parents, students, staff, and community members for making it a great experience. #summerlearning #oceansofpossibilities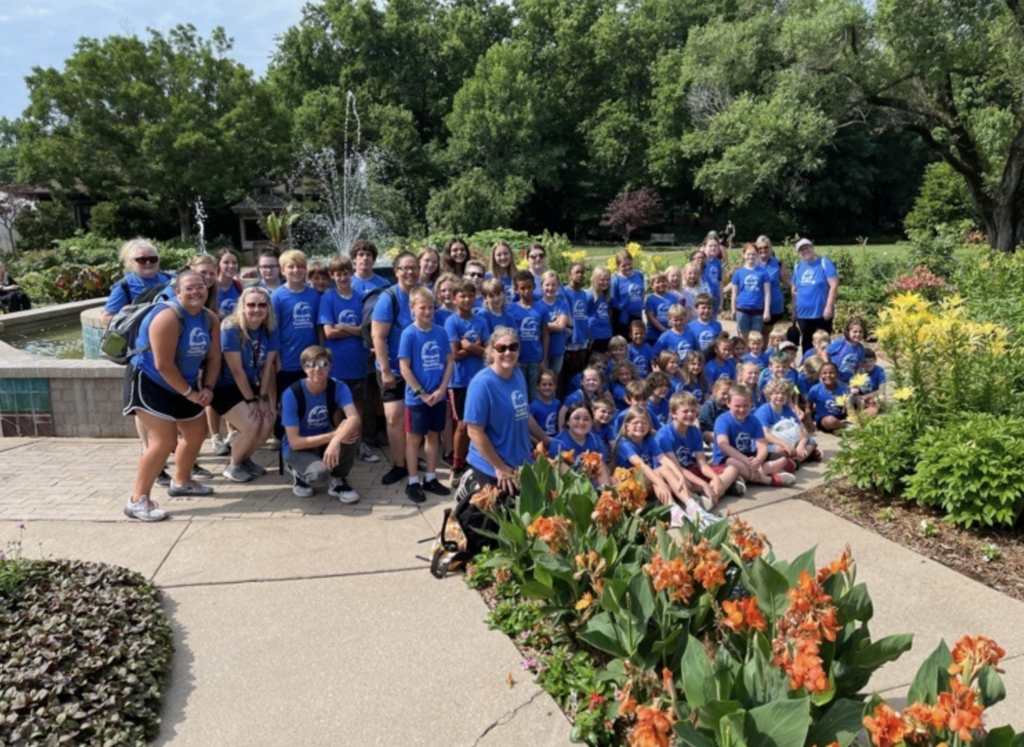 Are you looking for an outstanding virtual school option? Look no further than Oxford Online- Contact us today to learn more.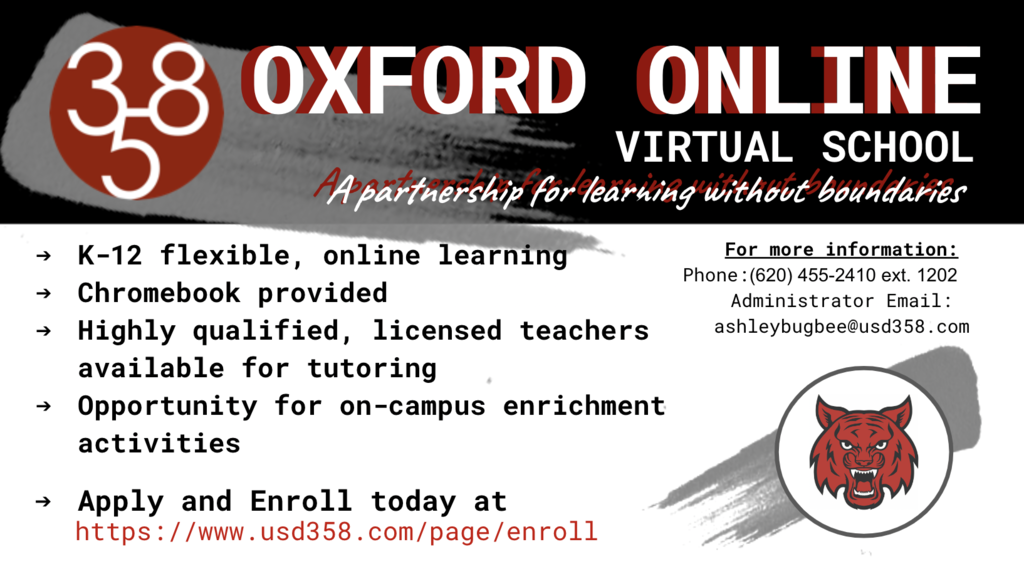 Oxford Online Virtual School is now accepting students for the 22-23 school year. OVS is an accredited public school based in Oxford, Kansas. Learn what being a Wildcat is all about at
www.usd358.com
. #learningmadeflexible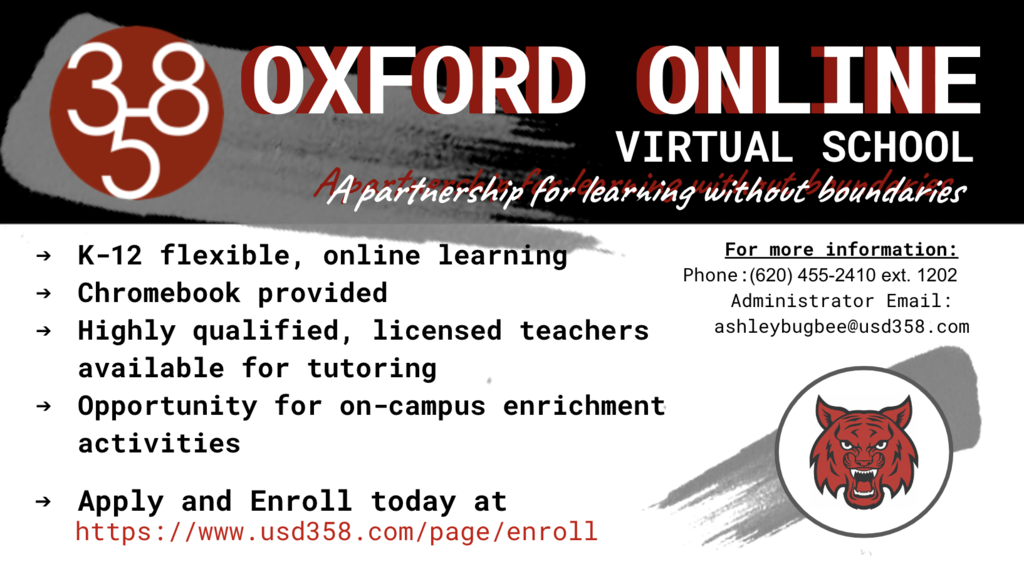 Oxford Elementary's Summer Camp program will begin tomorrow morning at 9am. Check in at OES.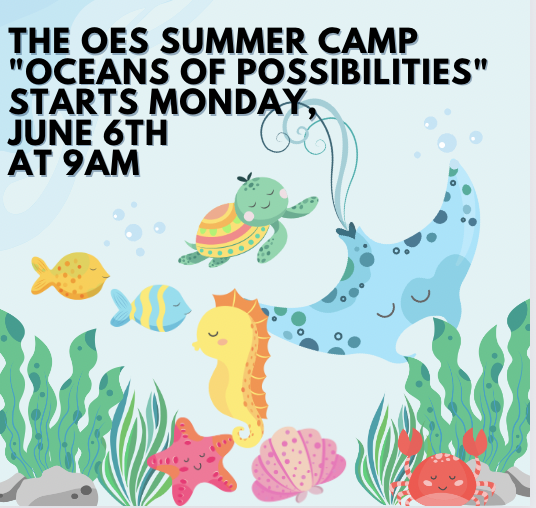 Summer Weights and Conditioning for those going into grades 7-12 for the 22-23 school year, starts tomorrow morning. The program is limited to Oxford Jr. and Sr. High School students only- outside guests and younger siblings may not attend weight room sessions.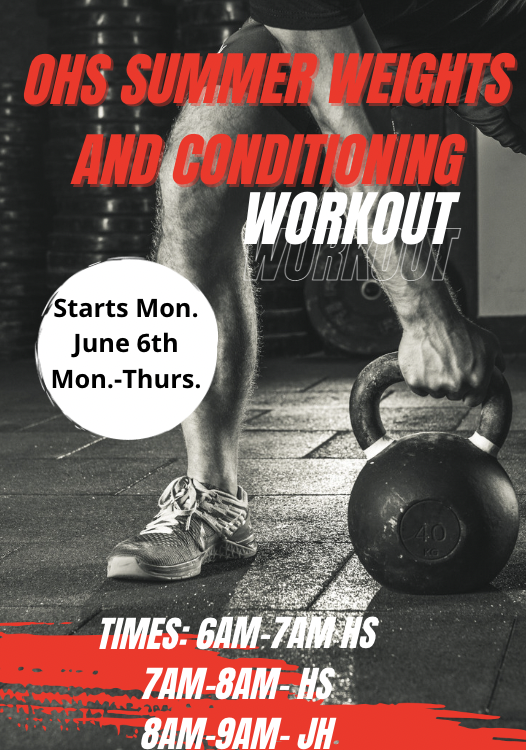 USD 358 is offering Free summer lunches Monday-Thursday June 6-23rd for anyone ages 1-18! The meals are grab and go and will be available from 12:00pm-12:30pm. See the flyer and menu for additional information.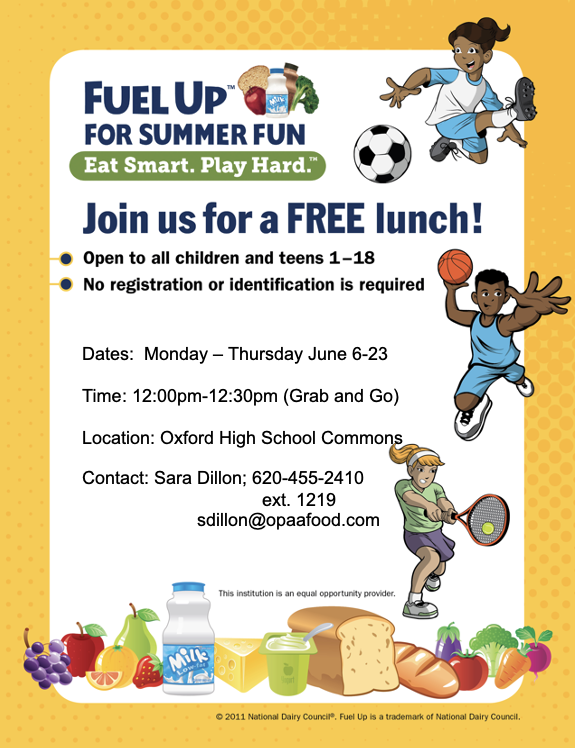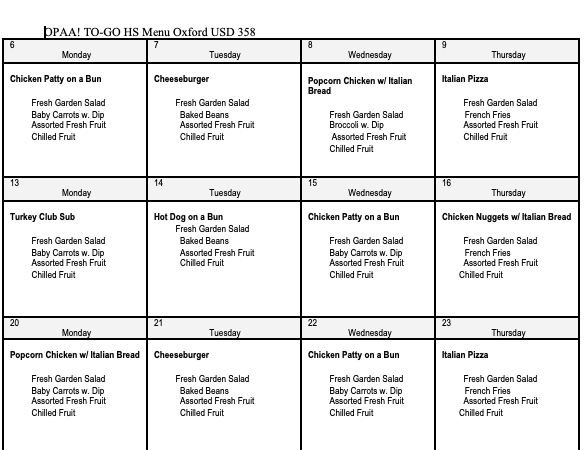 Freshman Makhila Maupin walked away from the State track meet with two medals, placing 8th in the 100 and 200 finals. Mikayla Tong, took 16th in the 800, and Cordell Jordan took 16th in the high jump. Congratulations to all those who competed this weekend.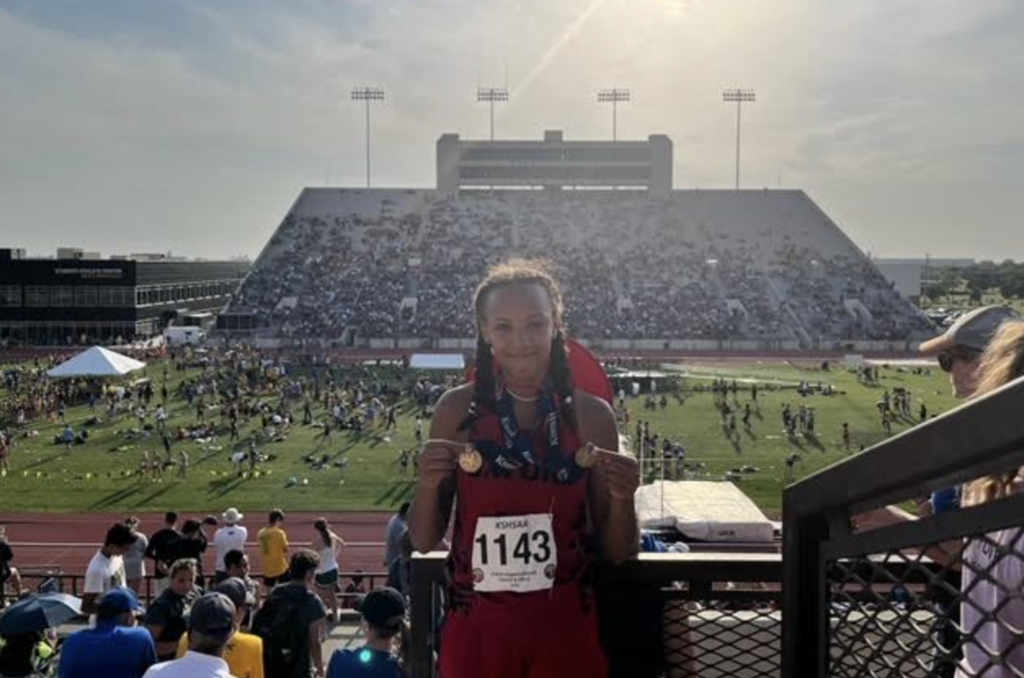 Makhila will run the 100 meter finals at 12:45pm and the 200 meter finals at 5:55pm. The events are at Cessna Stadium in Wichita. Ticket prices are $7 for K-12 students and $9 for adults.

Makhila has done it again- She's qualified for the 100 meter finals! She will run for a state title in the 200 and 100 meters later today! Go get 'em Makhila! We are proud of you!

Makhila Maupin moves on to finals in the 200 meters!

The Wildcat Volleyball camps are right around the corner. See the camp flyer for more information!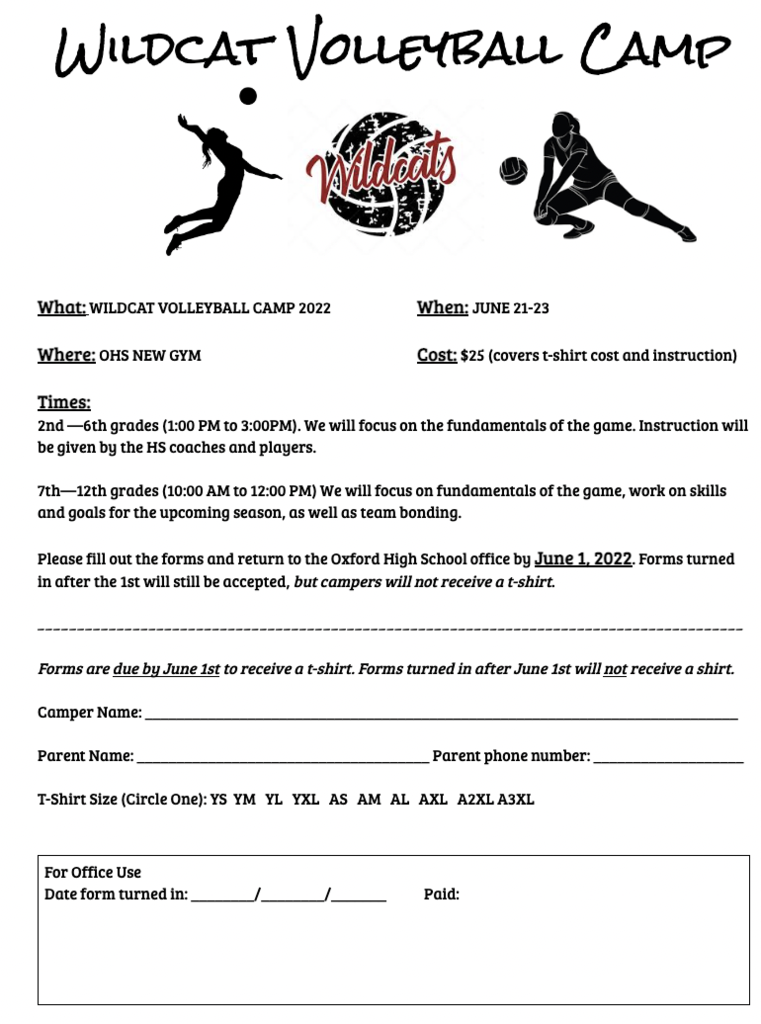 Show that OXFORD Pride and wish those headed to state good luck tomorrow!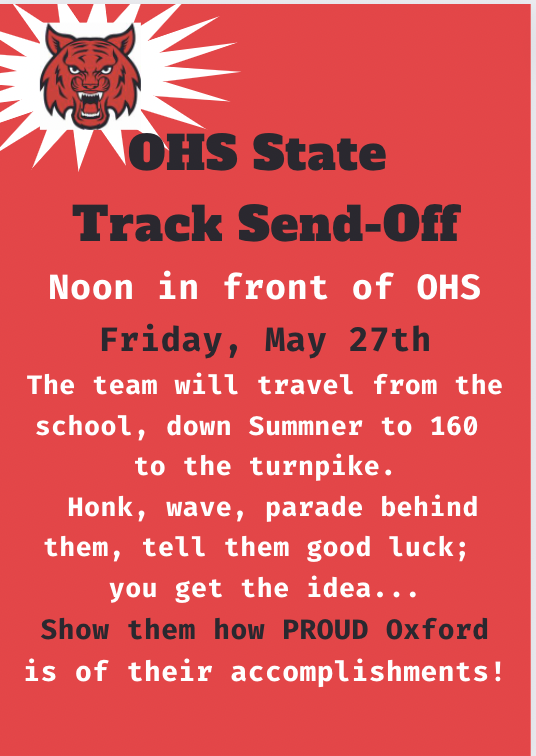 USD 358 Oxford has another recognition! Way to go COLBY!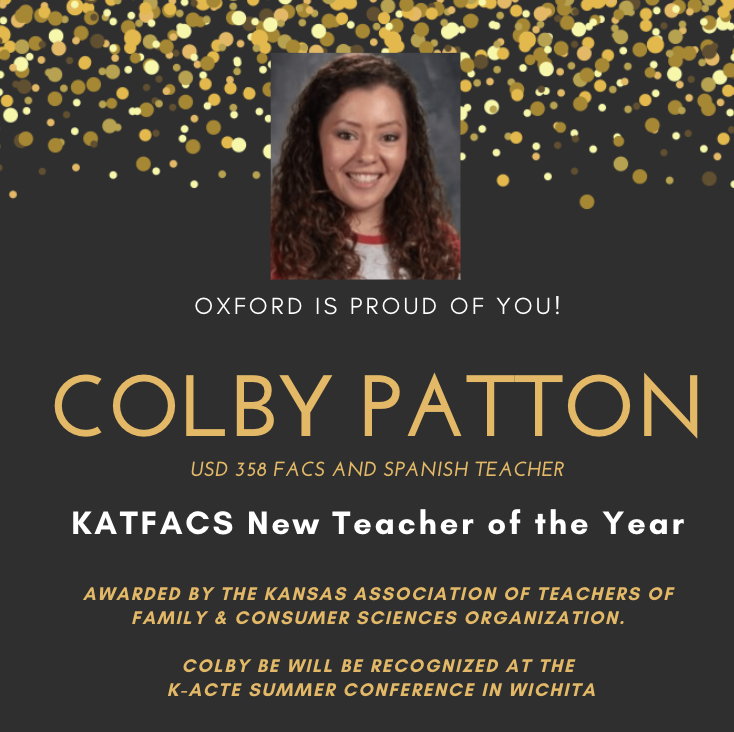 ‼️Exciting news has been coming in this week for the Oxford FFA chapter! They will find out results while they attend FFA State Convention next week! Stay tuned for results!‼️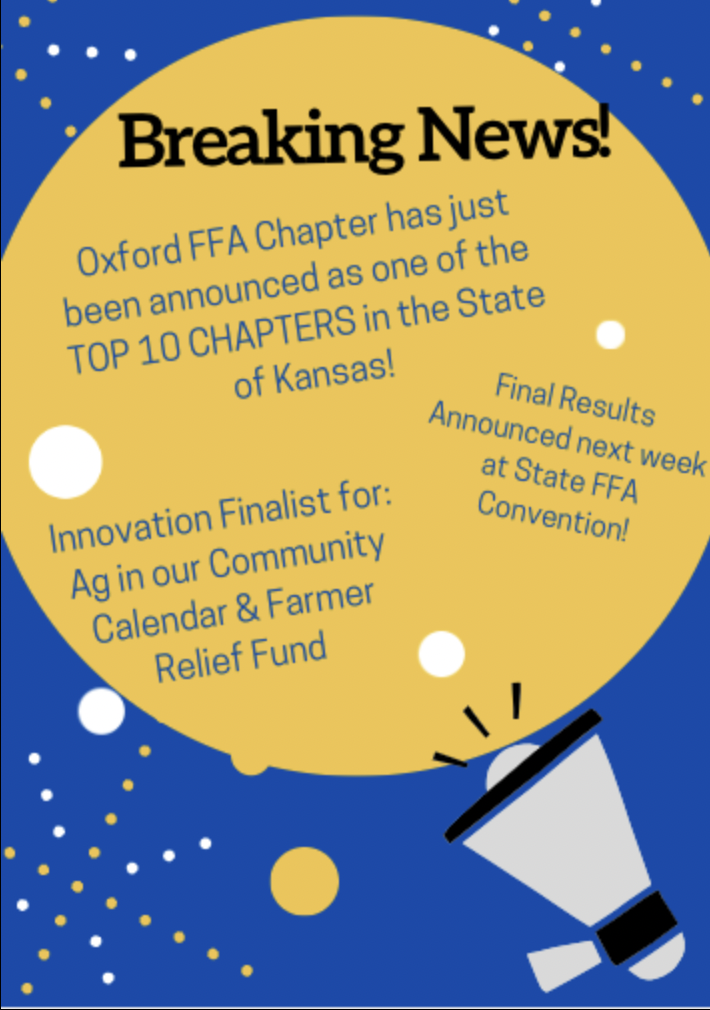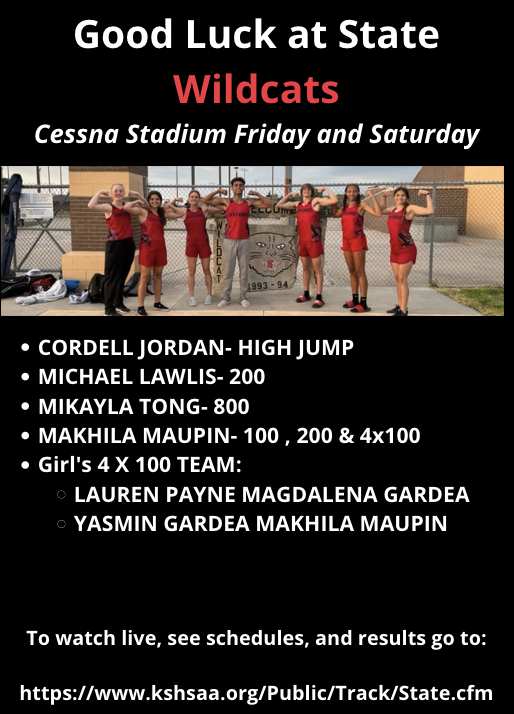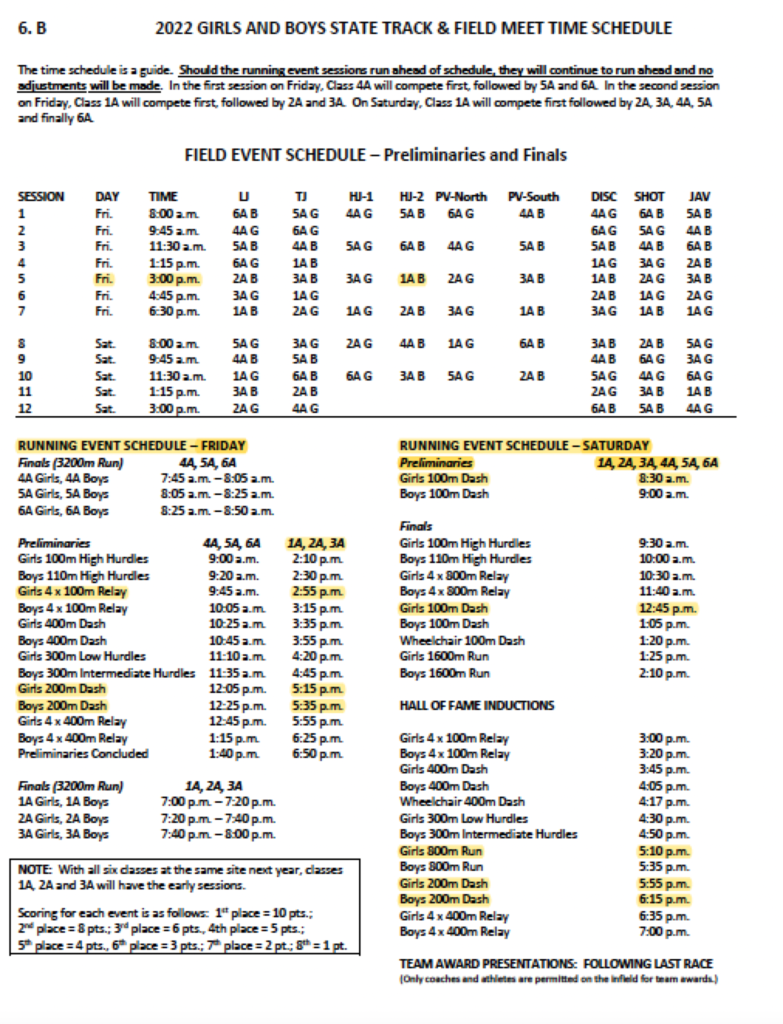 Congratulations to the 2022 State Track Qualifiers.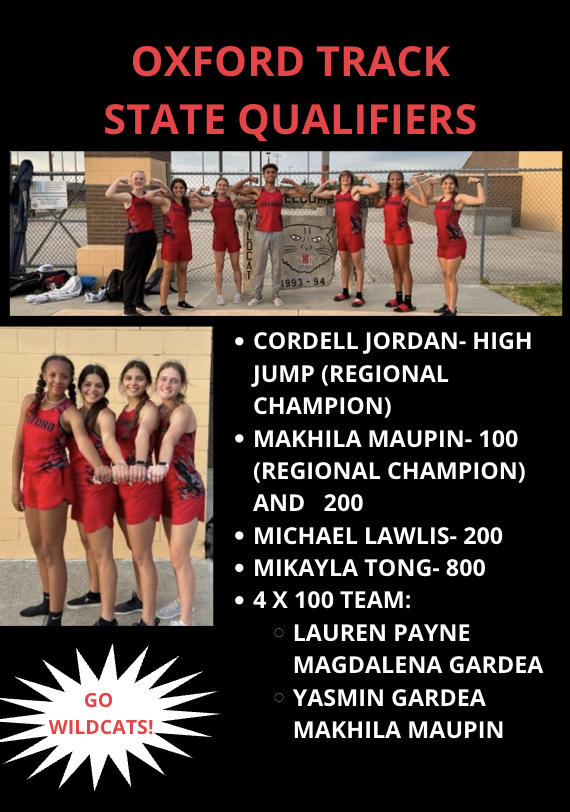 Makhila Maupin is the REGIONAL CHAMPION in the 100 meter dash- Another ticket to State! Congratulations.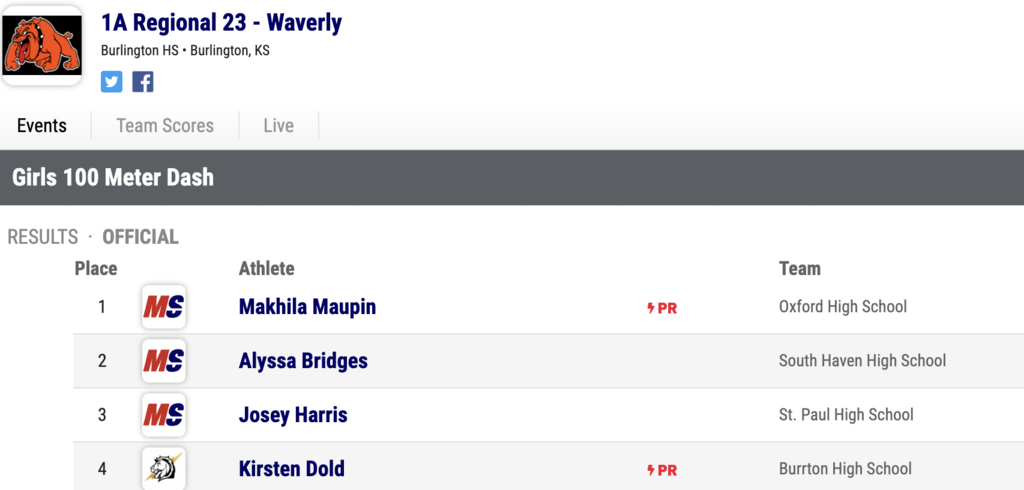 OHS track is headed to compete in the 29 team regional meet today in Burlington. Good luck and bring back some hardware! #GoCatsGo #notdoneyet #roadtostate